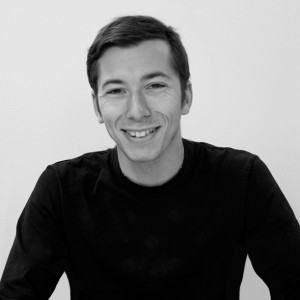 Vincent Feld opened his own firm FELD Architecture in 2010, eager to conceive and build personal projects after collaborating with internationally well-known architects, in France and abroad.
His architectural signature is a combination of refined style and precise lines ; his constant search for the "right line" is a distinctive characteristic of his practice, guided by a special attention to comfort, balance and coherence in his apprehension of space and light.
Using his own perceptiveness and open dialogue with his clients, Vincent Feld produces poetic and elegant designs, always mindful of function and technique.
"Each of our projects is a new story that we write step by step, through discussions with our clients to compile and shape their wishes and their needs. This requires a global vision, a spatial intelligence to guarantee quality spaces and functional plans. This starting point serves as a frame for the project on which we can build to give it style, materiality and coherence."
With his team of architects and interior architects, Vincent Feld knows how to read and transform classical Parisian or more contemporary buildings to reveal their potential and enhance their spaciousness. In numerous high-end private residential projects, the office showcases a unique palette of subtle materials and colors, natural wood and stone, indirect lighting, to create a warm and modern atmosphere.
For several years, FELD Architecture has teamed up with the best construction partners and established a rigorous quality management process to guarantee the highest level of technical quality and finishes of exceptional quality. Every element of the project (tailor-made joinery and cabinetmaking work, bespoke lighting fixtures) is designed with great precision and its completion quality thoroughly controlled.
"We are working with the best specialists in all building trades, who share our demand for high quality work. With their experience and craftsmanship, they make possible the materialization of the project: they understand our vision and are used to our obsession for the tiniest details."
FELD Architecture's work is acknowledged and is regularly featured in specialized magazines, in France and abroad, in TV shows and the internet.